I will preface this post with I am a Christian and do go to church.  However, I would say I align my politics in line with Libertarian leaning.  I believe we should have much less government and much more freedom to choose.  I understand this may also mean people choose what I don't like or think is wrong, but I'm okay with that as long as it doesn't harm another person.  I do not believe it is my job to judge, that will come later by someone better suited to do so.
That being said, here is the problem I want to discuss.  If you are a straight, monogamous couple, and want to find someone who blogs about sex, it appears your choices are limited… Unless I just haven't found them yet.  Even if you google "married sex blog" you seem to find many blogs about swingers or people into a cuckolding lifestyle, femdom, and domestic discipline.  Some are promoting "Sex Workers Rights."  I don't care if people are into those things.  We like what we like, but I don't want to read about it.  So I don't…  I do not judge those folks, that's what they like and good for them for having the balls to pursue it.  So many people lead lives of "Quiet Desperation."  They hide their kinks and desires out of fear of ridicule, judgement, or embarrassment.  Often by their spouses…which is sad…
On the other end of the spectrum, you have many religious based sex bloggers, and one pretty good religious sex forum.  There have been some in that genre of religious sex blogs who were very good, but for some reason they never lasted long.  Others, seem to be excessively judgmental towards specific likes and preferences in the bedroom.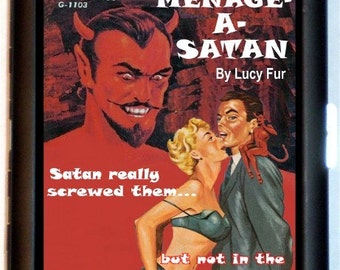 On the forum, while I haven't been there lately, they can get very territorial if you don't have a "high post count", and do not make an observation contrary to one of the self appointed forum leaders.  You will be severely chastised and possibly banned for being an instigator.  Also, if they find out you are Catholic, you will really see the fangs come out.  Blaming the religion for everyone's sexual problems, even those with problems who were never Catholic.  Not very Christian like in my opinion.  I have only lurked there, so this isn't sour grapes, just my observations after several years of reading through posts.  Again, some good advice, but you have to take the good with the bad…
So what does the married couple interested in improving their sex life, or in some cases learning about it, do?  I really don't know.  I try to post what works for us, but I wouldn't call this a sex blog.  There is some sex, but not enough to classify it as such.  Yes, you can read books on the subject, but I like to hear the experiences, struggles and solutions of every day people.  I think you get more out if it than reading a book.
I don't like sharing as much as I do about my wife and I, specifically our sex life.  However, I think back to when I was literally hanging on by a thread.  I hope that something I share, which has worked at least once (for us), helps someone else.  I believe that's what we are put here to do, help our fellow man improve themselves and make their lives better in some way.  If you read studies on overall happiness, it is those who serve others, whether as a paid profession or as a volunteer, who are consistently the happiest.  I have done both, and I can tell you first hand it is true.
So, if I get a little graphic sometimes, which I try not to do (here anyway…), I am simply trying to convey something I believe may be helpful to someone.  I am not bragging or trying to feed someone's prurient interest.  If it doesn't appeal to you, that's okay.  To each their own and come back tomorrow, I'm likely going to be on to a new topic…