Halloween is one of my favorite holidays.  As kid, Halloween was a lot of fun.  There was more mystery in the world pre internet and 300 television channels.  Ghosts seemed more real and possible.  Scary movies seemed more scary as opposed to trying to out disgust each other like the do today.  I do not believe in ghosts anymore, but I still enjoy Halloween for several reasons.
The decorations are interesting and fun to me.  I like the imagination people put into their decorations and costumes.  I like that Halloween signals the beginning of the holiday season.  I hate how commercialized and politically correct the holidays have become, but I still enjoy them.  I won't let those bastards ruin them for me.
Most of all, I enjoy the sexy costumes they come up with for the women.  Something about a woman in costume that really gets me going.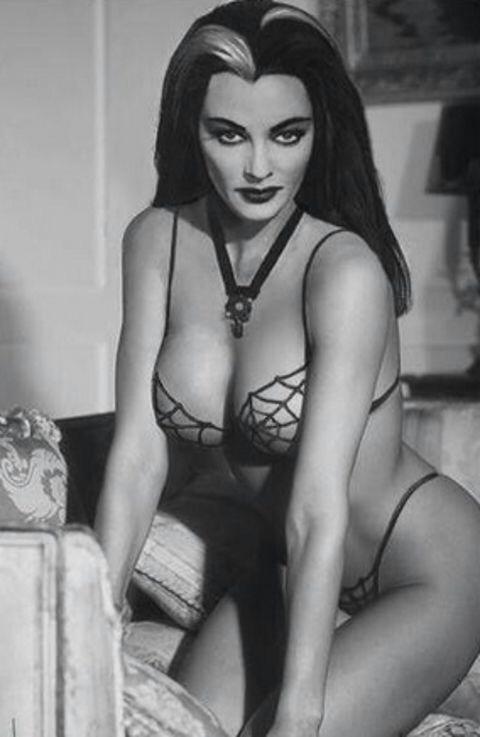 I saw this morning a female (fake) news personality proudly report that Wonder Woman was the most searched costume on the internet this year.  She theorized the whole girl power, feminist wins the day narrative.  I have another theory.  Women know men find women in that costume sexy.  That's why they are looking for it and want to wear it. 
Feminists can rationalize it all they want, but I don't see them clamoring for a Hillary Clinton costume, they apparently opt for the costume that accentuates their ass and lifts their breasts, to draw attention to both features.  I see nothing wrong with this, I just think there should be honesty about why there is such a draw to that costume.  There is no shame in accentuating your assets to draw the opposite sex, men do this too.  Peacocking is human (and animal) nature.
Stop politicizing everything and just have fun with it.  Enjoy it for what it is.  A good time.